Skin Repair Compound Peptide Cream
Brand: Rainhome
Product origin: Guangzhou, China
Delivery time: 5 days
Supply capacity: 100000
Compound peptide acne cream
Specification: 30g/bottle
Product ingredients:
Acetyl hexapeptide-8 ( skin barrier enhancement )
Myostatin ( Skin whitening and barrier repair )
Oligopeptide ( high penetration, fast absorption )
Download:
Skin Repair Compound Peptide Cream
Compound peptide acne cream
Specification: 30g/bottle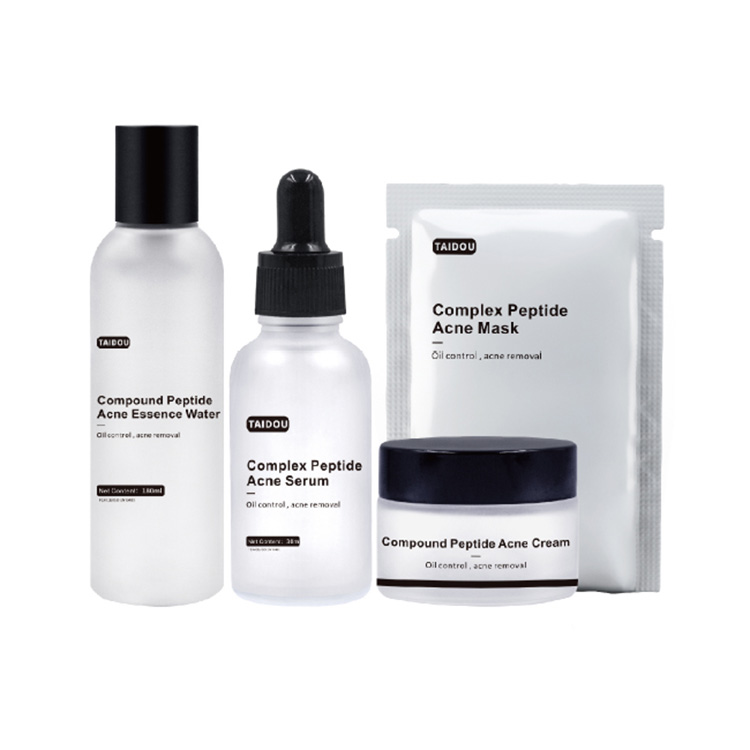 Product ingredients:
Acetyl hexapeptide-8 ( skin barrier enhancement )
Myostatin ( Skin whitening and barrier repair )
Oligopeptide ( high penetration, fast absorption )
Ecombinant human collagen face sheet
Product information.
Product name: Recombinant human collagen face sheet
Model: round type
Specification: 25g X 5 tablets / box.
Product Ingredients
Recombinant human collagen, hyaluronic acid, erythritol
Product Advantages
1. Class I medical devices, produced in strict accordance with the Medical Device Quality Management Code.
2. Strict screening of raw materials, safe and zero-additive, mild and non-irritating.
3. Strong water solubility, high bioactivity, high skin absorption rate, strong ability to repair wounds.
4. Used for the repair of problem skin and post-laser skin, and also for the daily care of normal skin.
5. Good histocompatibility, no immune rejection and allergic reaction, no risk of viral infection, higher biosafety.
Application scope
1. For daily cold skin treatment, including dry and cracked skin, allergic skin.
2. Minimally invasive post-operative skin such as laser, photorejuvenation, microdermabrasion, and fruit acid revitalization.
3. For acne, dermatitis, eczema, sensitive skin, hormone dependent dermatitis and other skin with damaged barrier.
Manufacturer: Guangzhou Rainhome Pharm&Tech Co., Ltd
Address: On 2nd & 5th Floor, Building 6, No.10 Yongsheng Road, Huangpu District, Guangzhou City of Guangdong Province, China
Email: ds03@rhkj.com.cn