NPWT Disposable Canister Drainage Bottle With Tubes
Brand: Rainhome/Welsuc
Product origin: Guangzhou
Delivery time: 2days
Supply capacity: 100000
Product information:
Production name: Disposable Canister
Negative Pressure Wound Therapy System
Wound healing NPWT disposable canister
Specification: 140ml and 450ml
Individually packed in a plastic bag and 1bag/box
Download:
NPWT Disposable Canister Drainage Bottle With Tubes
The accessory of NPWT device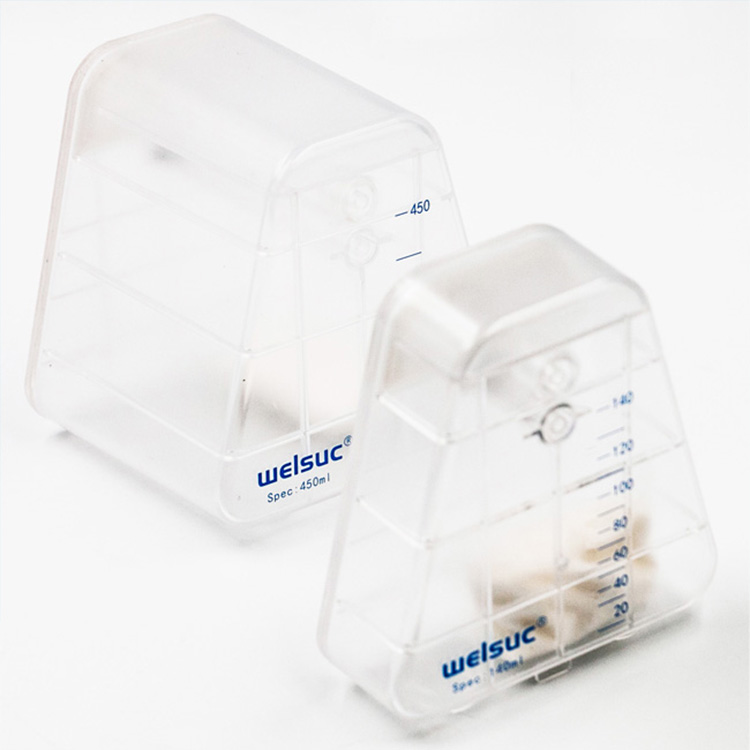 Product name: Disposable Canister
Specification: 140ml and 450ml
Material: Plastic
Package: 1pcs/bag/box
It is the accessory of Rainhome NPWT machine and single use. Non-sterile and sterile R available if requirement.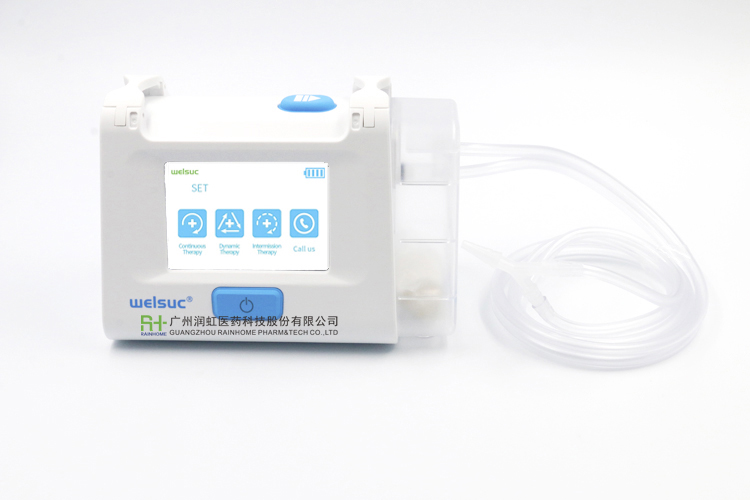 1; Structure:
Only the canister body with the tubes. Excludes negative pressure pump, manual negative pressure source ( negative pressure ball ) and drainage catheter inserted into the body.
2; Scope of application:
Used for Rainhome NPWT device, it is for clinical negative pressure drainage, it is connected with a drainage catheter inserted into the body to collect drainage fluid.
3; Usage:
1, Fix the drainage bottle.
2, Introduce the drainage bottle into the negative pressure drainage system to make the nagetive pressure drainage system tightly connected;
3, Keep the negative pressure source in working condition, observe the entire negative pressure drainage syste, and check for leaks and whether the entire negative pressure drainage system is working properly;
4, Pay attention to the amount of waste liquid collected in the drainage bottle, please replace it in time.
Clinical cases: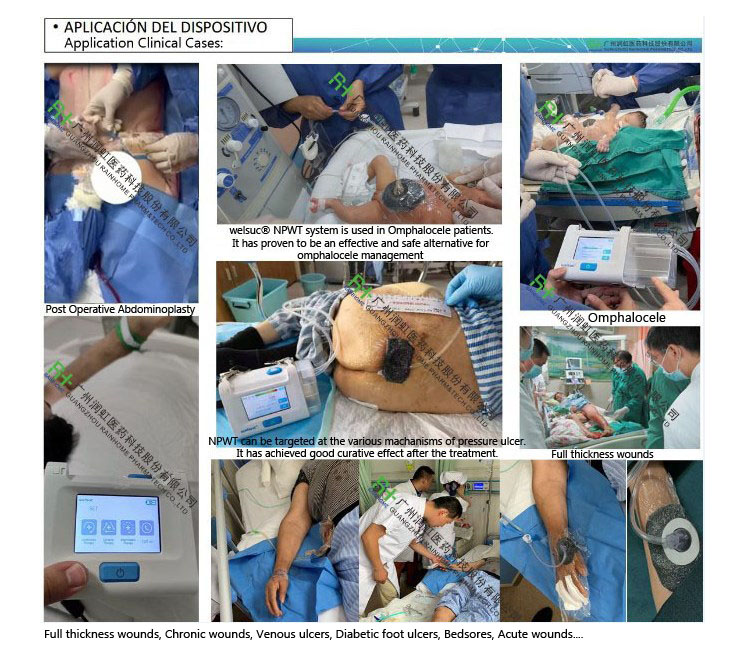 The package for NPWT canister: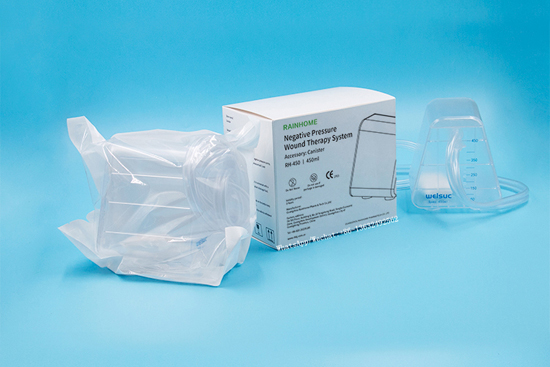 Manufacturer: Guangzhou Rainhome Pharm&Tech Co., Ltd
Address: On 2nd & 5th Floor, Building 6, No.10 Yongsheng Road, Huangpu District, Guangzhou City of Guangdong Province, China
Email: ds03@rhkj.com.cn