Face Care Facial Mask Sheet
Brand: Rainhome
Product origin: Guangzhou
Delivery time: 2days
Supply capacity: 100000
Medical Facial Mask
Model: round type
specification: 25g*5tablets/box
Blue copper peptide, hyaluronic acid, epidermal cell growth factor, oat dextran, allantoin.
Class I medical devices
Safte and non-additive
unique formula, moisturizing
safer for special people to use
Download:
Face Care Facial Mask Sheet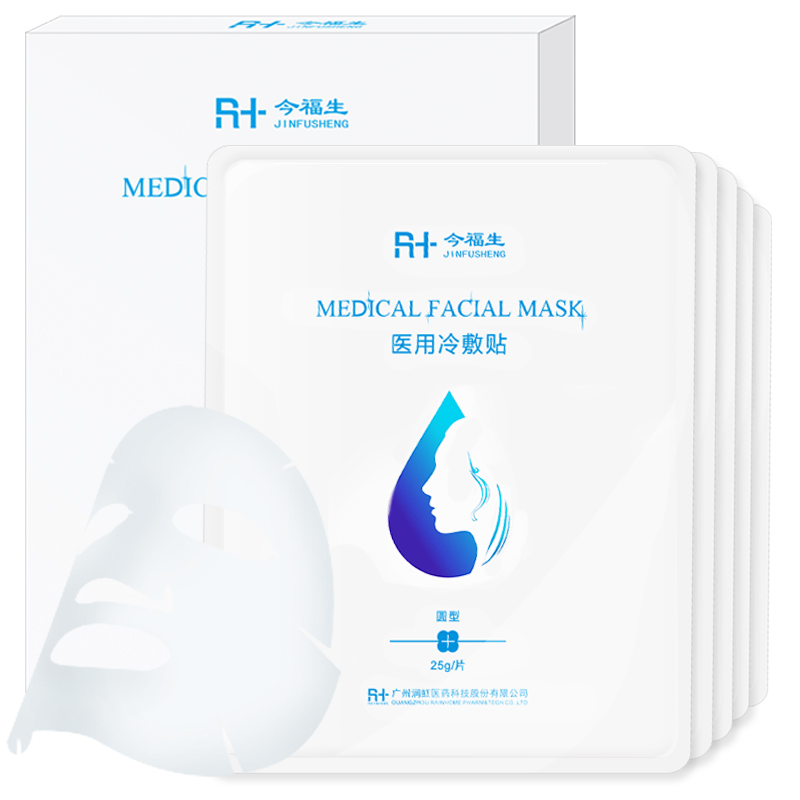 Model: round type
specification: 25g*5tablets/box
Product composition
Blue copper peptide, hyaluronic acid, epidermal cell growth factor, oat dextran, allantoin
Product Advantages:
1; Class I medical devices, produced in strict accordance with the medical device qualtiy management code.
2; Safte and non-additive, the safety and effectiveness of the products are clinically proven.
3; Unique formula, moisturizing, repairing, anti-inflammatory and anti-aging in one, with analgesic and cooling effect.
4; Wide range of people, safer for special people to use.
5; the film material is made of 188 silk patent film, which is skin-friendly, absorbent and has low allergy rate.
Application scope
1. for cold compresses, analgesia, repair, laser aesthetic, photorejuvenation, fruit acid revitalization, microdermabrasion and other minimally invasive cosmetic post-operative use.
2. for the protection and care of sensitive skin, hormone-dependent skin, and skin after sunburn.
3. daily care of the skin, moisturizing, hydrating, shrinking pores, and promoting skin renewal.
Manufacturer: Guangzhou Rainhome Pharm&Tech Co., Ltd
Address: On 2nd & 5th Floor, Building 6, No.10 Yongsheng Road, Huangpu District, Guangzhou City of Guangdong Province, China
Email: ds03@rhkj.com.cn