Rainhome Medical Exhibition
2022-02-22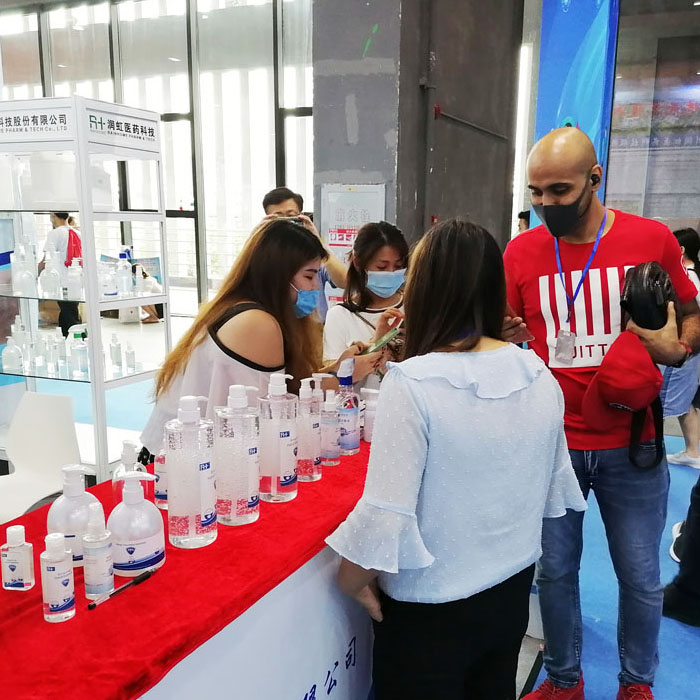 At the MEDICA exhibition in 2021, Rainhome Medical has showcased the full series of the medical wound dressings for advanced wound care, as well as the disinfectant products, which is including negative pressure wound therapy device, NPWT dressing kit, Alginate wound dressing, Chitosan dressing, hydrocolloid dressing, Gelling fiber dressing, Foam dressing, Hydrocolloid oil gauze and so on. They are based on main core technologies: silicone, foaming, antibacterial, biotechnology and gelling fibers, which is designed to prevent the skin rupture, manage various complex wounds, and promote the entire cycle of the wound healing process. We have approved complete certificates such as CE/ISO EN13485/FDA/Medical Device Production License/MSDS and so on. Products of Rainhome Medical have been widely used by health professionals in more than 50 countries, which are the main solutions for the treatment of acute and chronic wounds caused by diabetes, limited mobility, venous diseases, traumatic injuries, burns, invasive surgery and others.

About Rainhome Medical
Guangzhou Rainhome Pharm&Tech Co., Ltd was established in 2004 and is located in Guangzhou city, China. It is a hi-tech medical manufacturer that specializes in design, development, production and sales of medical device and wound dressings and exported the products around the world with these two major brands of "welsuc" and "Rainhome". Our company is committed to providing users and consumers with high-quality medical products and making more value for a better life.
Manufacturer: Guangzhou Rainhome Pharm&Tech Co., Ltd
Address: On 2nd&5th Floor, Building 6, No.10 Yongsheng Road, Huangpu District, Guangzhou city of Guangdong Province, China, 511356